ADVERTISING - We can help you with all types of print and digital B2B and B2C advertising.
AWARD WINNING AMAZON A+ CONTENT:
The Black&Yellow 5 Gallon Bucket Amazon A+ Content below is one of 8 award winning 2020 projects completed during the Covid pandemic times. During the same time period we helped several companies have their best years ever.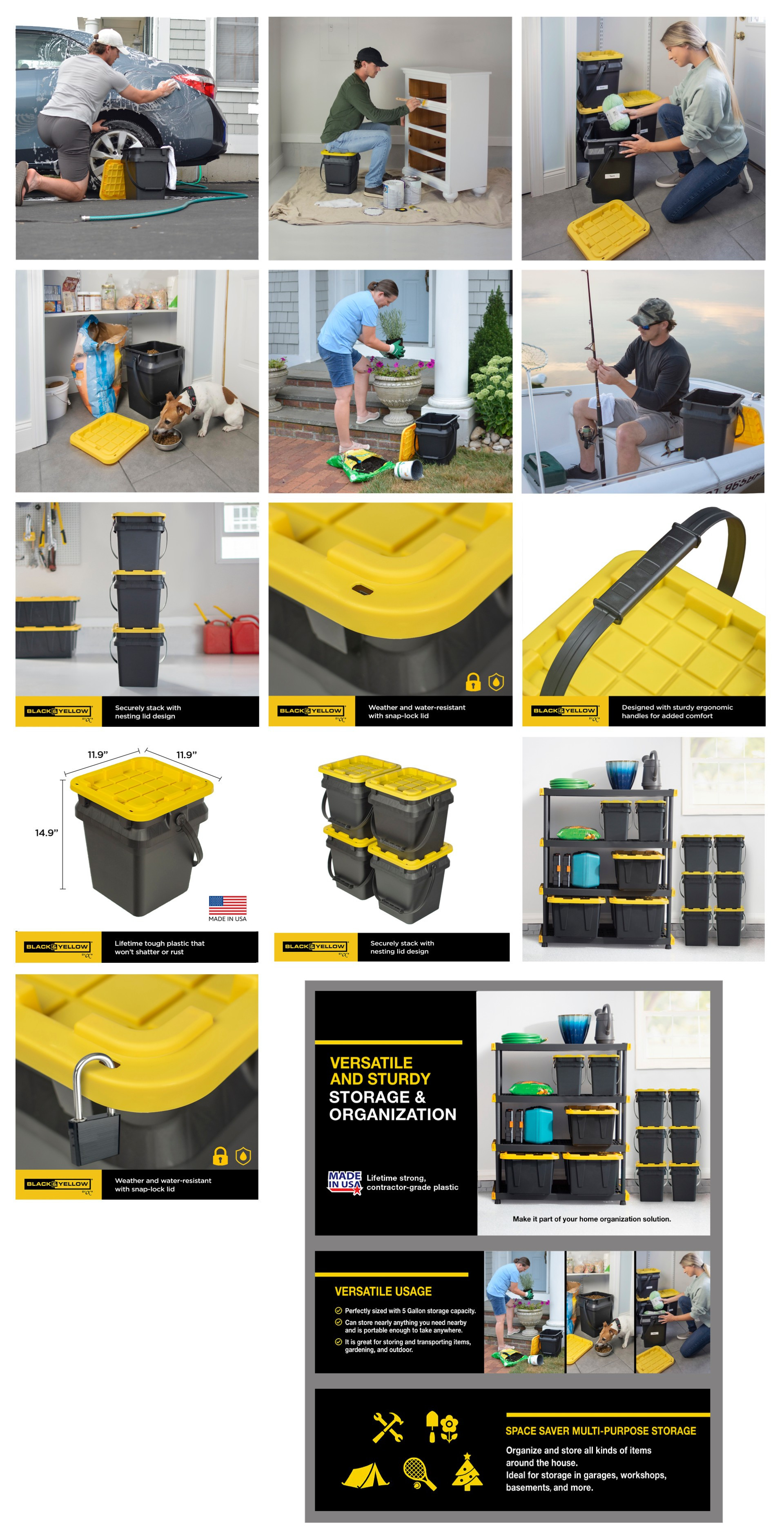 To See More of our award winning
print and digital ADVERTISING
Please make a request.