The creative advantage over your competition.
As the creative the main force at RandyRichardsDesign, Randy brings 30 years of experience
to your projects and helps you win in today's tough environment at reasonable prices.
Prior to starting RandyRichardsDesign, Randy was formally trained by the very best! That includes a degree in advertising and marketing design from prestigious Pratt Institute in Brooklyn, NY where one instructor was the most famous graphic designer in history; Paul Rand! Randy also was trained on Madison Avenue and gets frustrated when so many design shops open up with very little knowledge or formal training
which shows in their work. Randy was the global creative leader driving all creative and building solid brand cultures at Stanley Black & Decker, BIC Pens, The Hartford, ESPN / Walt Disney and RollEase with great success.
"My team and I have helped many small and large companies get outstanding sales while developing their brands to be stronger than ever. We can help your business achieve great things too! Every project no matter the size is very important to us and we demand perfection in everything we do for you.
We treat your business like it was our business - we care that much!"
- Randy Richards
Randy Richards, president RandyRichardsDesign historical achievements:
Won over 100+ design, packaging and marketing awards - and counting!
Designer/Inventor of BIC Wavelengths pens $50M in sales year 1
Designed one of the famous Cabbage Patch Kids Logos & over 1000 others
Designed The Hartford's first ever website & many others over 15 years
Global creative leader Stanley Black&Decker for 8 years,
Brand Council Co-chairman
Global creative leader at BIC, ESPN/Walt Disney, RollEase
Designer of well known logo/brands; Nalgene, AGS Auto, Stanley,
Bic Shaver, Stanley PowerLock, Husky, Bostitch, ESPN Radio,
HardRock Denim, Brooklyn Blue Collar, Rollease, Personna Blades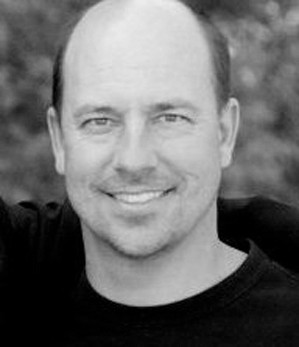 Randy Richards
President, Creative Director
Kyle Richards
Senior Art Director
Kyle Richards, senior art director, RandyRichardsDesign achievements:
- Having successfully played professional baseball for 4 years, Kyle loves to win and beat the competition.
He brings a special competitive edge to help clients on all projects.
- Kyle has been a designer for RandyRichardsDesign for 3 years part time and joins the team full time as senior art director in 2019 contributing to all projects creatively and also managing small business accounts.
- Kyle has also been one of the main models/actors in many of the videos and photoshoots done for Stanley Black & Decker and is the look of Stanley Workwear.
- Kyle's has formal training and degree from Florida Southern College. His natural creative ability combined with his expert level Illustrator and photoshop skills, has helped him develop several brands and produce award winning projects at RRD for their many clients.
The rest of the team:
We are a small but powerful design force building new brands and achieving countless successes
every year for our customers. We measure our success from our customers success. We care that much!
Because we stay small we are able to offer highest level design agency creative work at more competitive pricing to our customers.
We have a small but highly skilled in-house group of designers. We also utilize many freelancers and associates every week with specialized skills that allow us to handle and produce large workloads with meticulous detail and to the highest quality standards that our customers demand from us.